14 Oct

Holiday Street Lights

Westland Heating, Air Conditioning & Plumbing Presents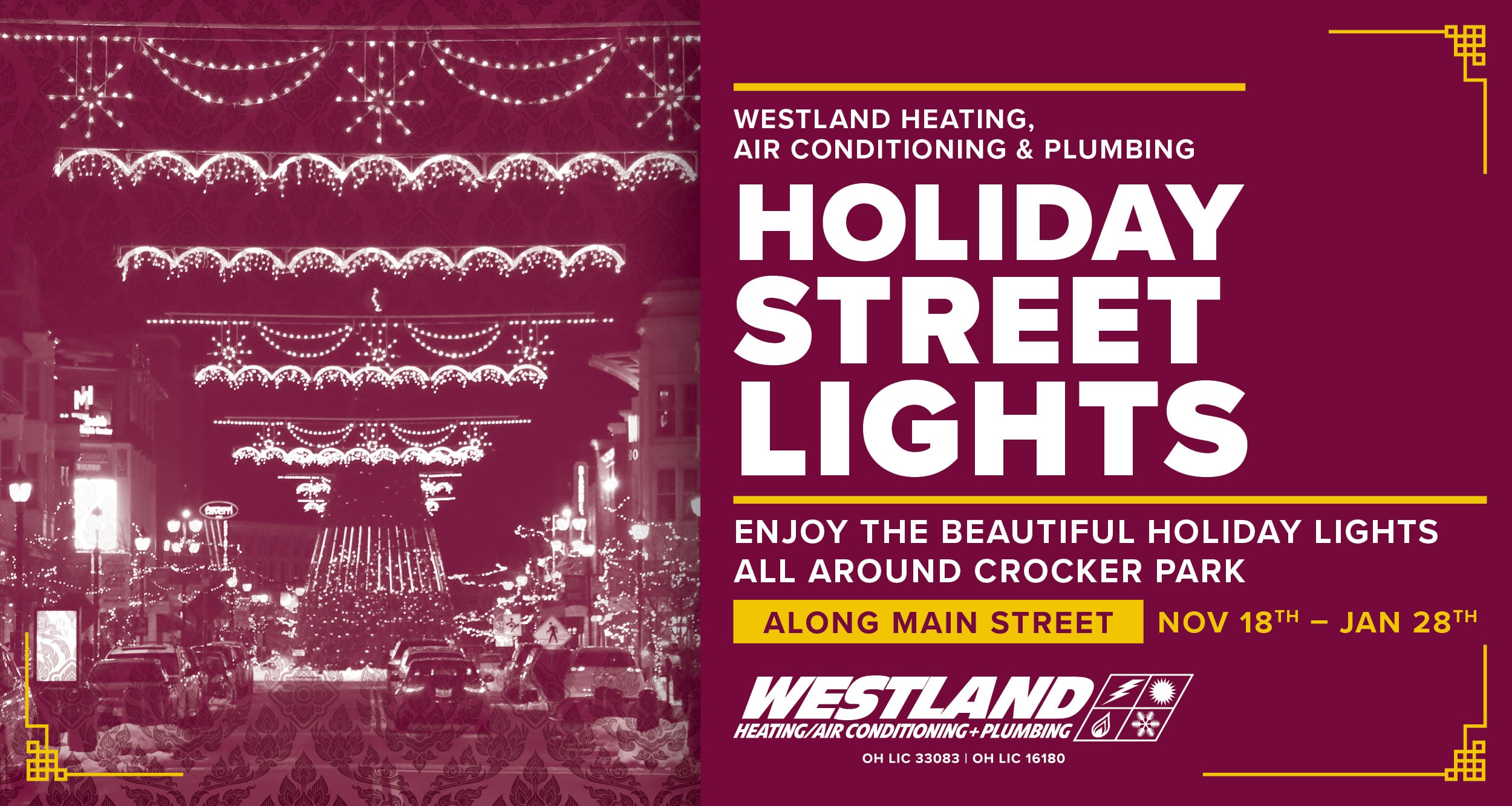 Dates
Open Through Jan 28th
Daily: 4:30pm-10:00pm
Location
Crocker Park
177 Market St
Westlake, OH 44145
Event Details
If you could name just one thing that really sets the Christmas season apart from the other holidays, what would it be? The lights, right?!
There's just something special about that electric glow of beautifully lit Christmas decorations that brings so much extra joy and holiday spirit to the atmosphere.
So be sure to visit us here at Crocker Park for an evening stroll to take in all the beautiful Holiday Street Lights presented by Westland Heating, Air Conditioning & Plumbing strung up on the trees, high above Main St, and on all the festive decorations throughout the park.
Pro Tip: For a great photo-op, head to the front of Regal Cinemas and stand on the corner at the top of Main St across from Bar Louie and Burntwood Tavern. You'll be able to get the overhead lights strung across the street as well as the 50-ft tree in your shot!